4 Different Types Of Temperature Data Loggers And Their Uses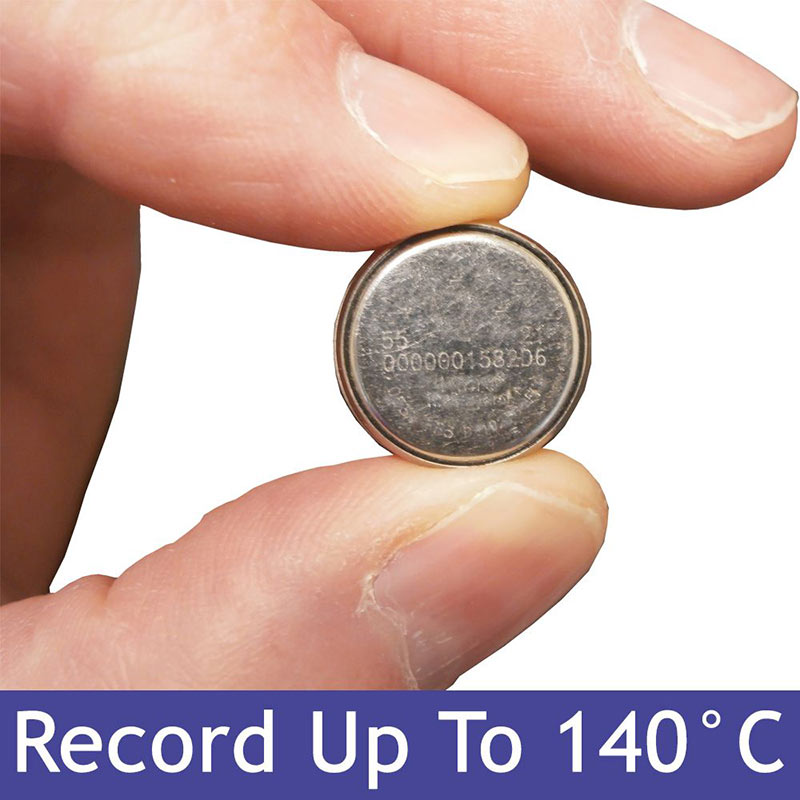 Temperature data logging is vital for the safe monitoring of a range of applications, but with so many choices of devices available, which is the best one to pick? In this article, we introduce four of the most popular solutions:
1) Single-Use Data Loggers
Fast, reliable and efficient, single-use USB temperature data loggers are the go-to solution for a variety of temperature-sensitive requirements. Primarily designed for monitoring the temperature of cold shipments in transit, USB temperature data loggers commonly used for one-off data logging events, such as pharmaceuticals required to be maintained at a temperature of between 2°C & 8°C during shipment for up to 200 days. If an accurate, self-contained reading is required, single-use data loggers are ideal. 
The tempmate-S1 is a cost-effective solution with a host of benefits. With a temperature range of -30°C to +70°C and an accuracy of ±0.2°C, its small, light, waterproof and encased in a food-safe wrapper and is made from recycled plastic. The single use USB data logger is a 'plug and play' battery powered device that requires no software, cables, or charging, making it quick and easy to use. After being placed inside the package or location, the information can be easily downloaded to give an accurate indication of even the most subtle temperature changes. Each data logger lasts up to 200 days, collecting up to 31,200 measurements, and is compliant to BS EN 12830:2018. One of the stand-out features of the tempmate-S1 is the option to customise it to your own specific requirements, ensuring a perfect-fit solution. 
2) High Accuracy & Compact Temperature Data Loggers
There are many applications that require either their process or system temperatures to be regularly or periodically validated as part of their quality control or quality assurance process. In many of the applications, a small compact battery powered data logger is required. A fully programable data logger with the capability to measure accurately over a wide temperature range with a high sample rate is required. Such applications & industries requiring this level of performance include environmental, aquaculture, food & beverage, aerospace, hospitals and pharmaceutical. With regards to the later, the technology required for adherence to FDA21 CFR Part 11, and in general, Hazard Analysis and Critical Control Point (HACCP) standards, typically requires the data logger to be both discrete and resilient.
The SL50 series of miniature button data loggers is a convenient data logging solution that blends accuracy, flexibility with the highest levels of security. Compliant with BS EN 12830:2018, this coin-sized (17mm x 6mm), workhorse can provide reliable temperature (and humidity), measurements for up-to ten years over a temperature range of -40°C to +140°C with an accuracy of up to ±0.12°C. This versatile data logger comes in 9 different configurations with many accessory options to suit the infinite number of applications in which it is used in. The simple and intuitive software allows you easily configure the data logger and analyse up to 8,142 readings.
The need for a low cost, easy to instal real-time temperature data logging system has been a requirement for many years already. As businesses grow and the processes within them change and evolve, the need for a low cost, future-proof solution that can constantly adapt with those changes has never been more vital as it is now. The ability to measure temperature (and humidity), whether you require just one unit on one site, or hundreds of units on multiple sites located around the world, Signatrol's Cadmus & Ratifi-Cloud system provides your business with both the flexibility and the security it needs.
The Cadmus system continually monitors and records temperature data 24/7. Alarms & notifications are sent immediately when any excursion occurs to relevant staff enabling them to take preventive action and minimising any risk. Automated reports are periodically generated and sent to the required personnel. Data is instantly available using any internet browser and any parameter changes can be made instantly and remotely. The Ratifi-Cloud platform, allows you to create an automatic data backup to the Ratifi-Cloud up to every sixty seconds. In addition, the battery powered Cadmus temperature and temperature with humidity (RH) data logger, can store locally over 30,000 readings in the event of any loss of Wi-Fi network. Once the Wi-Fi network has been reinstated, any gaps in the data held within the cloud will be automatically back filled and any alarms or notifications recorded.
4) Multi-Channel Data Loggers
Industries such as pharmaceuticals and food processing often require multiple channel data loggers with universal inputs for a multi-sensor or parameter application. The most efficient and cost effective way to achieve this is by using a versatile multi-channel universal input data logger that has a vast number of input combinations.
The SL7104 data logger is built for enhanced flexibility and control. Designed to consolidate data from multiple types of sensor and thermistor, the SL7104 interfaces with thermocouples, temperature & pressure transmitters, flow meters, or other sensors with a mV, voltage or pulsed output. The result is an accurate overview of recorded and processed data.
What Next?
Signatrol manufacture a vast range of data logging solutions for an infinite number temperature-sensitive applications. To find out more, please get in touch with one of our team today.