How Can Alarms On Data Loggers Help Vaccine Fridges?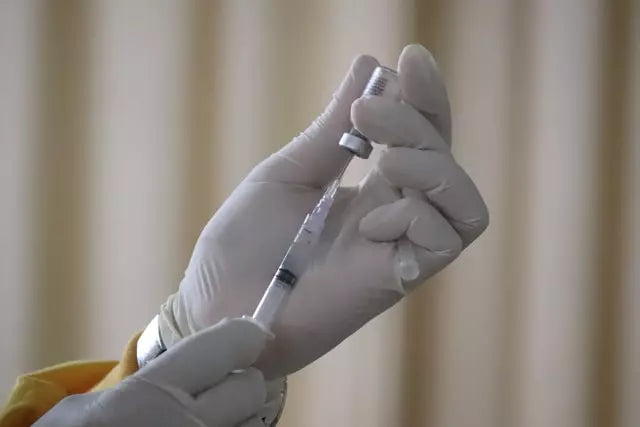 Vaccines have been a truly revolutionary way to mitigate disease, but many vaccine formulas require stable temperatures to ensure they don't denature and spoil. Without proper storage, many vaccines are rendered useless, which is why consistent monitoring of temperatures is essential to keep vaccines in the right environment. In this article, we're going to discuss how alarms of data loggers can help vaccine fridges.
What Do Vaccine Fridges Do?
Vaccines are usually stored in specialised fridges to regulate the temperature and keep vaccines viable. To do this, vaccine fridges must be regularly monitored to ensure the temperatures meet the requirements of the vaccine. A typical pharmacy vaccine fridge is regularly monitored and the temperatures are recorded at least once a day, but often more.
How Do Data Loggers Help Vaccine Fridges?
Most vaccines are stored at the manufacturer's recommended temperatures, normally between 2 and 8 degrees centigrade. If the temperatures drop below or exceed this, then an alarmed vaccine fridge data logger can be used to alert pharmacists that there is a problem. One approach is to have two sensors - one monitoring fridge temperature and the other monitoring the actual vaccines. In this way, fridge faults can be picked up before the vaccines themselves have been exposed to out of limit temperatures, potentially saving hundreds of thousands of pounds.

Another issue is that vaccines have expiration dates, so without proper management of stock vaccines can exceed their expiration dates, making them unusable. To address this concern, vaccines are normally rotated so that vaccines that are expiring soon are at the front. Using an alarmed data logger here allows for wider scope for vaccines that are reaching their expiration date, rather than simply looking at the ones at the front.

Another area where alarmed data loggers can help with vaccine storage is by providing alerts and data to all of the staff, so that staff members who work different shifts have all of the same information about vaccines, regardless of their attendance. It removes a great deal of human error using data loggers for this purpose while providing constant monitoring for vaccines.

Signatrol helps with all of this by providing innovative data loggers that can be used to monitor, record and log sensitive goods like vaccines and other resources in the food and pharmaceutical industry.

If you're interested in learning more about how Signatrol can help you control your vaccine supplies, or would like to discuss your needs with us, all you have to do is get in touch with our team by clicking here.
Image source: Unsplash