COVID-19 (novel coronavirus) Test Kit Temperature Monitoring in Transit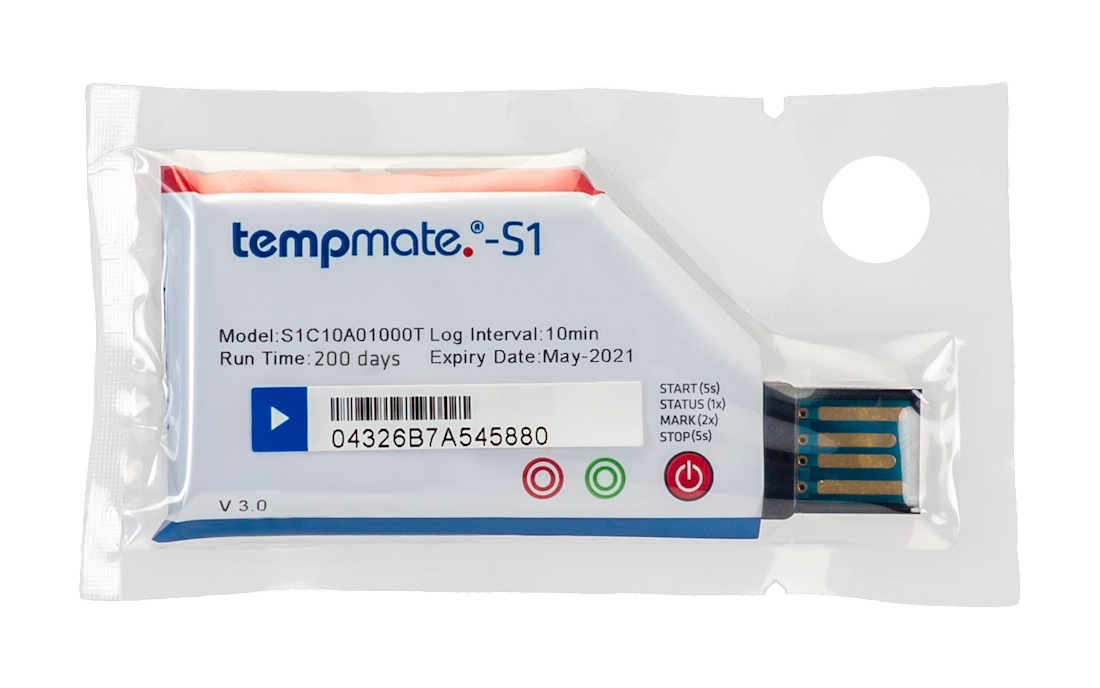 With the spread of COVID-19 and increased demand and pressure on the NHS, the transportation of samples, specimens, vaccines, blood and medicines has never been more critical. The tempmate-S1 single use USB data loggers are being used in vast quantities by the medical and pharmaceutical industry to monitor the temperature of samples, specimens, vaccines and medicines during transportation.
COVID-19 Test Kits: Shipping Guidelines
Ship specimens frozen (-20°)
If refrigerated, specimens must be kept between 2°C & 8°C
Maintaining these temperatures from taking the initial sample until testing, will reduce specimen rejection rate. Specimens exposed to temperatures outside of this range can greatly impact the effectiveness of test results.
The tempmate-S1 is 
BS EN12830:2018
compliant and is accurate to +/-0.2°C between 0°C & 60°C and 0.5°C outside of this range. BS EN 12830 is, the European Standard for temperature recorders for the transport, storage and distribution of temperature sensitive goods. It is applicable to stand alone data loggers and chart recorders with integral sensors or probes connected by USB, wires or radio.
To start the data logger, its very simple. Just press and hold the start button for 5 seconds, wait for the green LED to flash 10 times and you are good to go.

To read or download the data from the tempmate-S1 data logger, you do not need any software. Just simply plug the device into your USB port on your PC and the tempmate-S1 data logger will automatically download a PDF file and/or csv file.

The tempmate-S1 data storage capacity has up 31,200 readings. At a 10-minute logging interval, this will give you over 200 days of data. However, if for example you wanted a 1-minute logging interval, you could log continuously for just over 21 days from the same device.

The ingress rating is IP67 – waterproof.

The device is small and compact at 88 mm × 47 mm × 8 mm (L × W × H) and weighs only 15g.

It has intelligent LED's on the device to indicate out of range alarm.

Another benefit is that the calibration validation certificate is also available electronically on every single tempmate-S1 device which can be downloaded or printed off locally.

Also, using any NFC app on your smart phone or android, you can also read the calibration validation certificate without the need to plug it into a PC.

We can provide custom configuration to your own requirements with or without password security within 5 working days at no additional cost. Our standard 200 days at a 10min sample rate is available ex-stock. Any orders received by 12.00 noon, will be shipped the same day.