Temperature & Humidity Monitoring In The Pharmaceutical Industry: How To Get It Right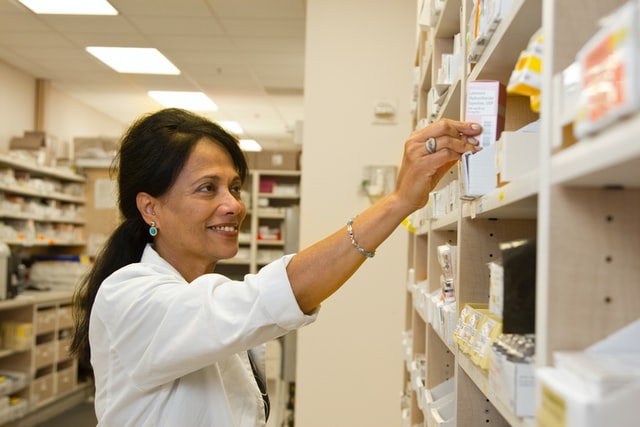 In the pharmaceutical industry, temperature and humidity monitoring is taken very seriously. Proteins can become unstable if humidity is not carefully controlled, whilst temperature fluctuations can result in toxic degradation of products. Creating and monitoring optimal conditions is therefore paramount. Here's how to get it right:
Image source: Unsplash 
Creating The Ideal Environment
There are various steps that can be taken to ensure the correct temperature of fridges used for drug storage is maintained. These include the design of the space, such as the incorporation of airlocks, sealants, and dehumidifiers. However, the efficacy of the setup, such as whether dehumidifiers are working properly, requires careful monitoring. Often the most common method is the use of pharmacy fridge temperature charts. These can be cumbersome, time consuming and have often been proven unreliable when carried out manually. Often due to the low frequency of the manual readings recorded within a 24 hour period, temperature excursions are often discovered long after an event has occurred. This can then instigate long periods of product quarantine whilst a full investigation is then carried out.    
An Invisible Problem
Unfortunately, it can be almost impossible to visibly detect defects in pharmaceutical products that have been exposed to any temperature excursions. The only way to safeguard products from any temperature excursion is by monitoring the temperature of the environment in which they are stored in 24/7. In the majority of cases, there are no tell-tale signs that oxidative degeneration or irreversible destabilisation has occurred, which could then potentially, put patients at risk. If there is any doubt about the temperatures in which the products have been exposed to, this may result in long periods of product quarantine or ultimately the entire batch being be destroyed, resulting in costly and avoidable waste. The only reliable option is to ensure that the climate is continuously monitored.
The Cadmus Solution
Signatrol's Cadmus range of data loggers embraces the very best of remote wireless technology used in cold chain temperature monitoring applications. Compliant to BS EN12830:2018 Class 0.2, a Cadmus data logger provides up to six channels that can be accessed from anywhere in the world via the high-security Ratifi-Cloud platform. The system provides a range of alarm options that can be sent via e-mail has a local audible bleeper, preventing any potential costly damage or wastage. The clever design of Cadmus unit allows it to be easily retro-fitted or transferred to another installation quickly and easily without the need of skilled engineer. As such, this flexibility allows for any pharmaceutical storage facility to be monitored quickly at a low cost.    
What Else Do I Need To Know?
Remote wireless temperature Wi-Fi data logging has the potential to save you money, improve quality, reduce risk and increase safety throughout your cold chain process. For more information on how to improve and optimise your pharmaceutical storage facilities, and how our vast industry application knowledge can help you, please get in touch today.