Temperature Monitors For Shipping Containers: What Features Are Needed?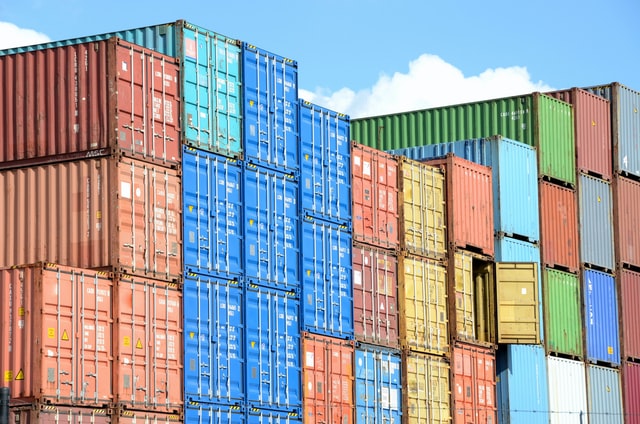 International food and beverage supply chains rely heavily on shipping containers. From South American wines and Mediterranean olives to European beers and seasonal exotic fruits, shipping containers play a vital role in the transportation of produce between countries.
However, maintaining the correct temperature inside the shipping container is essential to protect food and drink from premature spoilage. An effective monitoring solution will track the internal temperature from the moment the container is loaded, with alarm annunciation letting you take prompt action should delicate produce be unintentionally exposed to warmth.
The Must-Have Features Of Temperature Monitors For Shipping Containers
Cargo journeys by sea are typically long, even in clear weather. With produce needing to be kept chilled at a consistent temperature throughout the journey, what features are necessary for shipping container temperature monitors?
1) Automatic Temperature Logging And Alarming
Shipping container temperatures should be monitored and recorded to provide evidence that goods have been chilled correctly during transportation. However, manual recording is time-consuming and prone to errors – and is not usually practical while at sea. Temperature data loggers provide an accurate, automatic record throughout every stage of the journey, eliminating the need for manual measurements, and alerting crew to any unexpected temperature rises so that remedial action may be taken.
2) Variable Time Controls
Depending on the contents of the shipping container, it may be desirable to alter the time between each temperature measurement. Data loggers can carry out accurate measurements as often as every second, or as infrequently as every hour, according to the type of produce being transported. Whatever time interval is chosen, the temperature data will be securely stored throughout the journey and available for download whenever required.
3) Extended Battery Life
Shipping goods from overseas locations to the UK can take many weeks, so it is essential that temperature data loggers have a reliable and durable power source to prevent the device failing during the journey. Opting for a data logger with a long battery life will ensure it functions consistently, without a potentially damaging failure that could cause temperature spikes to be overlooked, leading to damage to produce.
Get In Touch To Find Out More
At Signatrol, we stock an extensive range of compact and reliable temperature data loggers that are suited for use in shipping containers.
To find out more, download our free guide, 'A Buyer's Guide to Data Loggers', or call us on 01684 299399 for a quote.
Image source: Unsplash