Using Spydaq to meet BRC Certification Requirements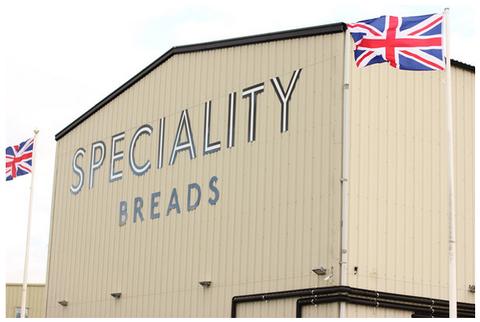 How Signatrol's Spydaq system helped Speciality Breads to meet BRC Certification Requirements
Speciality Breads, based in Margate UK, manufacture Red-Tractor certified, freshly frozen breads to the foodservice industry. They produce 20 lines of artisan style bread on site, by their team of in house bakers.  When they opened their £3 million bakery in Margate in 2017, they installed Signatrol's Spydaq wireless data logging system as part of their quality management system to meet BRC certification requirements
Our Spydaq data logging system allows users to deply sensors in various locations without the restrictions and cost of hard wiring and users can monitor results from a PC via web access with easy to use software. Speciality Breads installed transmitters to monitor ambient temperatures in five freezers, ovens and chillers throughout their 3,000 square metre bakery. 
The transmitters are managed by the Spydaq base station, which also checks locally for alarm conditions via its inbuilt audio and visual alarms. Alarming locally means that any potential trouble spots can be identified quickly and corrective action taken in a timely manner, often saving vulnerable goods from damage and being spoilt, which in turn reduces the level of food wastage.
Don't just take our word for it
Peter Millen, Managing Director says "Correct data logging for temperature and humidity is vital to provide evidence and records to support Speciality Breads' BRC accreditation. Quality is paramount to Speciality Breads and something on which the whole team prides itself."
"The Spydaq system ensures we can keep a close eye on every aspect of the baking process and gives us – as well as the BRC auditor – reassurance that we are monitoring production and blast freezing temperatures at every step of the baking process. Alarms are critical to maintaining temperature within set parameters and alerting engineers to potential problems. Wireless has enabled us to provide a reliable infrastructure at a fraction of the cost of hard wiring and these USPs ensure we can be proactive in our checks and react quickly if there are issues". 
"With Spydaq there is no capital outlay either so this helped when investing in our new state of the art bakery. It's a fully managed service too and the Signatrol team is proactive, often picking often picking up issues before we notice ourselves.  This peace of mind means that we can get on with doing what we do best – baking quality bread."
What is BRC? 
The British Retail Consortium is a trade association for the UK food retail industry created in 1992. The BRC has published standards for best practices for the food and manufacturing industries for two decades.
What is a BRC Audit? 
A BRC Audit or BRC Food Safety Audit is the British Retail Consortium's official assessment of a food manufacturer to comply with UK and EU food safety laws. It is an internationally recognised benchmark for best practice in food safety, quality and responsibility. Many retailers across the UK, the US and Europe will only do business with suppliers who have passed audit and been accredited by a BRC certification body.
What does the Global Standard for Food Safety Standard Cover?
The Global Standard for Food Safety sets out requirements for how processed foods and other products should be prepared. It is divided into seven sections and the certification will only apply to those products that are manufactured, prepared or stored at the site that is audited. Multiple site businesses require individual audits to be carried out at each site. The seven sections are:
1. Senior Management commitment and continuous improvement of food safety processes
2. HACCP - having a Hazard Analysis and Critical Control Point (HACCP) plan in place allows you to identify and manage any biological, chemical or physical hazards that could make the food you produce unsafe to eat.
3. Implementing a food safety and quality management system to produce safe products and staff are well trained
4. Strict standards on site where the food is manufactured or prepared 
5. Product control is tight and allergens, provenance and product testing is managed properly
6. HACCP must be implemented daily
7. Personnel are correctly equipped with protective clothing and are trained regularly on the procedures and hygiene whilst on site
What next? 
Call Signatrol today on 01684 218528 or email info@signatrol.com for more information to see how Spydaq could work for your business.