What Has The Covid-19 Vaccine Roll-Out Has Taught Us?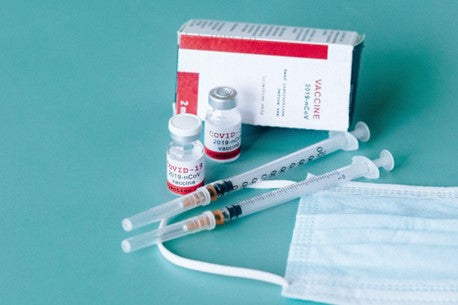 The Covid-19 vaccination roll-out has been hailed as the most important part of turning the tide of the pandemic that began in 2020. While the essential nature of the Covid-19 vaccination cannot be overstated, there are significant lessons we can learn from the roll-out. Read on to find out more.
The Importance of Cold Chain Supply Management
The availability of cold chain supply management is perhaps the most important part of vaccine roll-outs. By continuing with a smooth and high-quality supply chain, vaccines can be available at a quicker rate.
Vaccine Storage Needs
While you might hope that every vaccine is safe for use, this is not always the case. Closely monitoring every vaccine is vital to ensure the safety of the vaccine, especially when it comes to tracking the temperature used during storage. Identifying discrepancies can prevent accidental usage, and a data logger can be an invaluable resource. For such a widespread distribution of vaccines, an accurate data logger lowers risks associated with vials that might be overlooked.
Awareness of Shelf Life
As there are so many different brands and variations of Covid-19 vaccine, it's important to be aware that these vaccines can all have different expiration dates. This can be based on when they were manufactured, and also on the type of vaccine. Each vaccine will have a different shelf life, and must not be used beyond this.
Keeping Track of Conditions
Keeping track of the conditions in which vaccines are stored is essential. This can remove human error from vaccine storage, as can keeping an inviolate record of storage conditions. Every facility requires this for compliance and audit purposes, and also of course for the safety of those being vaccinated.
How Signatrol Can Help
With the Covid-19 vaccination and other vaccines being a necessary part of health and welfare across the world, Signatrol provides data loggers with vital features. These can help to provide accurate results that give you high quality data on vaccines, and make it easier to keep them at the ideal temperature. Alarming data loggers can also give immediate notification of any potential problems.

The Covid-19 vaccine roll-out has been extremely successful thus far - and this needs to continue. As we can see, a successful vaccine roll-out requires the best technology that can provide accurate and secure storage. If you would like to find out more about Signatrol's data loggers for your own pharmacy needs, then get in touch with our team to find out more.