Alarmed Spydaq Helps Protect Valuable Chemicals from Deterioration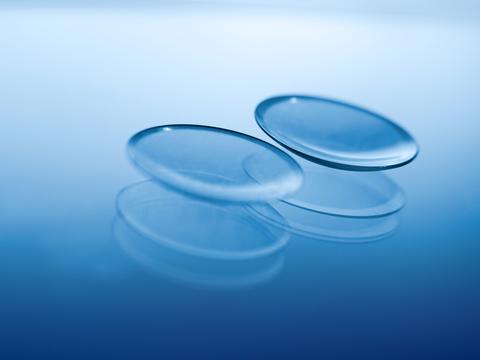 Vista Optics, specialists in intraocular and contact lens materials innovation has installed two of Signatrol's Spydaq wireless alarmed data logging systems in its walk in fridge and freezers – home to valuable chemicals for the production of contact lens polymers.
The Widnes based company, which supplies the UK's leading contact lens manufacturers, uses Spydaq to provide a continuous temperature log in the fridge and freezer, where up to £50,000 worth of chemicals can be stored. It is essential that the products are housed at a consistent low temperature to avoid deterioration or polymerisation. Vista Optics previously used Signatrol data loggers to record the temperatures but wanted an alarm facility to alert them should the temperature rise in the walk in fridge and freezer. 
Wireless sensors are located in the fridge and freezer and send data to the Spydaq BaseStation. The BaseStation also checks locally for alarm conditions via its inbuilt audio and visual alarms. Alarming locally means that any potential trouble spots can be identified quickly and corrective action taken; often saving vulnerable goods, such as the contact lens chemicals in the case of Vista Optics, from damage or rapid decay.
At Vista Optics, if the temperature rises above a certain level in the storage area – which could indicate a possible equipment failure – an email is automatically sent from Spydaq to the company's production manager. If the alarm is not cleared within one hour then the production manager will come into the factory to resolve the issue.
Andrew Courtis, Technical Director at Vista Optics explains the benefits of local alarming:
"Ensuring that the polymer stock is stored at the correct temperature is essential as any rise in temperature would mean that we could lose valuable chemicals very quickly. Not only is Spydaq wireless so there are no issue with the cost and inconvenience of hard wiring but the in-built alarm means that Vista Optics is now secure in the knowledge that it can protect its stock of valuable production chemicals simply and efficiency".