SIGNATROL KEEPS TEMPERATURE IN CHECK AT LABCOLD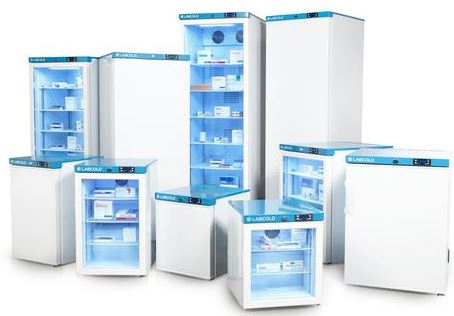 Customer service is at the heart of the long-standing relationship between Signatrol and Labcold, suppliers of professional scientific and medical refrigeration.
Labcold uses several Signatrol data loggers including its 'flagship' SpYdaq wireless system with several of its healthcare customers as well as in its own UKAS accredited test laboratory.
Labcold refrigerators and freezers have developed a reputation with large corporate and medical establishments as being safe, secure and reliable through quality construction and performance with appropriate safety and monitoring facilities. Labcold British Standard blood bank refrigerators for example are now the UK market leader, complemented by a variety of other temperature related products for a blood transfusion department use.
Labcold has utilised Signatrol's range of temperature monitoring and alarm products to keep a constant check on routine equipment operations for confirmation of sample security. Laboratory fridges and freezers need to withstand heavy use and constant door openings so the temperature needs to hold too to ensure that drugs or other temperature-sensitive products are safely maintained. In the case of refrigeration for blood in hospitals and blood banks, temperature also needs to be mapped. Labcold uses Signatrol's SL151T single use temperature data logging system since it offers a mapping option, with an inviolate record. Any potential problems with changes in temperature can be quickly raised. This is particularly important for products such as pharmaceuticals within hospitals which are sensitive to incorrect environmental conditions, which in turn could cause irreparable damage that might not be obvious on receipt.
At Labcold they know that their duty to customers does not end with the sale and the company is committed to help resolve any issues 'in the field' as quickly as possible. This means that all Labcold's engineers have been trained by Signatrol and can help resolve any data logging queries as soon as possible.
To ensure complete customers support throughout the lifespan of the equipment, Labcold also offers a refrigeration product calibration service at its HQ. Most fridges and freezers designed for laboratory use are equipped with digital temperature displays. The controller is also fitted with an alarm that warns of changes in temperature. In order to check that everything is working correctly and that the display is showing the same temperature as inside the chamber for example, Labcold offers traceable calibration for new and existing Labcold models at its own UKAS accredited calibration laboratory.
"Our relationship with Signatrol goes back a long way, "explains Michelle Rogers, Labcold's Sales & Marketing Director. "We know that Signatrol products are going to be accurate as well as robust and we are given superb support too. As the brand leaders in professional fridges and freezers, we cannot afford to be any less than top notch with temperature date logging and Signatrol delivers this to us. "We even use Spydaq from Signatrol to monitor the temperature in our own server room!"