Why Your Fridge Needs A Wi-Fi Temperature Alarm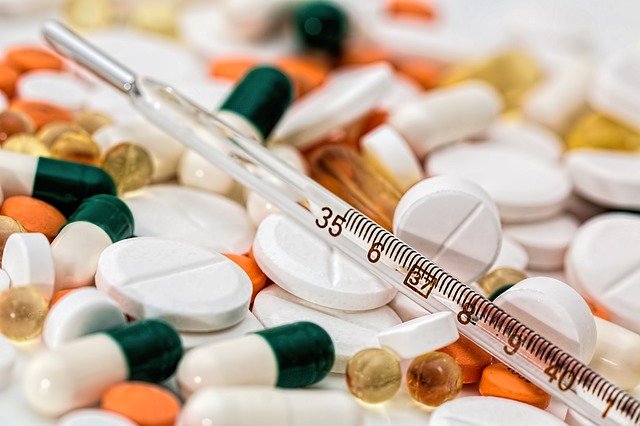 Do you know what temperature your fridge or freezer is currently at? The likelihood is that you know what it should be set to, and that you may be up to date with the last logbook entry, but whether or not your products may be rapidly defrosting and spoiling while you read this, is a great unknown. Industry leaders have a duty of responsibility to produce safe products and prevent wastage, so if you don't know what the current temperature of your cold storage unit is right now, read on!
Temperature Fluctuations: Why Do They Matter?
In food and beverage processing, the correct cold storage conditions prevent bacteria from flourishing, while in pharmaceuticals it prevents the breakdown of key proteins. In healthcare and veterinarian settings, cold rooms are used to create ideal environments for everything from the storage drugs & medicines, to the dignified storage and preservation of remains. One kink in the chain, such as a fridge with a dodgy thermostat or a cold store with a faulty rapid curtain, can result in irreplicable damage. Therefore, accurate data monitoring is vital.
Accurate Temperature Monitoring: The Challenges
Temperature recording is mandatory in many industries. However, the exercise is prone to a host of inaccuracies and challenges. These range from practical headaches, such as having employees interrupt their activities to take manual readings, to more serious concerns, such as an undetected temperature or humidity fluctuation. If they happen outside normal working hours, unnoticed fluctuations can create serious problems, including potentially contaminated batches being signed off as safe or employees being exposed to dangerously cold conditions.
Cold storage contents are vulnerable to damage if the temperature threshold is breached, resulting in inefficiencies, wastage, and health threats. Therefore, it is little surprise that the Health and Safety Executive (HSE) has never been slow to prosecute lapses in cold storage safety.
Wi-Fi Temperature Monitoring: Is It Really The Solution?
Remote wireless Wi-Fi temperature monitoring has a range of advantages over manual monitoring. One of its most important functions is its ability to provide both a local and remote alarm notification so that no temperature excursions are ever missed. The approach reduces the burden of responsibility on employees to constantly make manual checks, which increases efficiency and improves accuracy.
With a remote wireless Wi-Fi temperature system providing local and remote alarm notifications, products can be continually monitored 24/7 regardless of whether they are in transit or in storage, with regualr logs providing a comprehensive record of conditions.
I Already Monitor My Cold Storage Temperature: How Do I Know If I Need To Upgrade?
The simple and brutal answer to this could be answered by any one of the following questions,
Do I trust my process?
Do I have confidence in my data?
Do my staff have sufficient time to take accurate manual readings?
Can I afford to write-off any product caused by any temperature excursions?
Can I afford the time and money for any financial or PR impact on my business if something goes wrong?
Can I afford the risk?
This is likely to vary according to the industry, with some more vulnerable to a lack of temperature alarms or notifications than others. A remote wireless Wi-Fi temperature system with an alarm capability is therefore an ideal solution.
Find Out More
Low cost and simple to install remote wireless Wi-Fi solutions such as Signatrol's, Cadmus & Ratifi are creating a new era of industrial safety and temperature alert Wi-Fi systems and are paving the way for organisations to have enhanced control of their operations. For more information about the options available, please contact one of our technical sales team.