World Food Safety Day: How Can Data Loggers Help?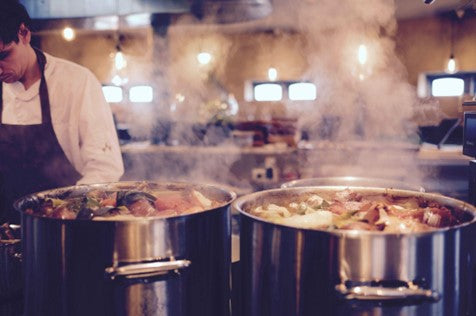 World Food Safety Day took place on the 7th of June this year, raising awareness around the prevention, detection and management of food risks. It highlighted issues on global food security and human health, market access to food and food tourism.

The problems raised during World Food Safety Day 2022 are substantial enough to merit some big changes to how we interact with food on a personal and commercial scale. With over £1 billion lost as a result of food-borne illnesses, companies are facing increased pressure to update their food safety practices.

In this article, we're going to look at how data loggers can help with the issues raised during World Food Safety Day to improve our relationship with food.
The strict procedures of food safety for businesses
There are many protocols and regulations that surround food safety for companies, and it's imperative that they follow these often complex regulations. However, it takes more than just understanding these procedures - companies must adhere to them if they want to lower the risk of food-borne illness.

For example, if a business handles food in any way, it must know how to safely store it too. There are specific regulations for this, such as HACCP and BS EN 12830:2018, and it's the company's responsibility to understand and adhere to these regulations. Moreover, companies must ensure all members of staff understand things like proper storage requirements if they want to remain compliant.
How data loggers can help
Data loggers are an innovative way for companies to reduce issues around food safety by automating some of the processes. Alarming data loggers continually monitor product temperature, sending alerts when temperatures go outside the designated tolerances. This helps to ensure that food is being stored safely on-site and has a lot of positive knock-on effects, ranging from improved food safety compliance to better food quality. What's more, data loggers for food can help reduce overall costs by eliminating waste.

At Signatrol, we provide an extensive range of food temperature data loggers that can be used throughout the food industry. They help with accurate temperature regulation and ensure full compliance with health and safety regulations. Automating these checks removes the chance of human error and ensures that food is safe to eat and properly stored.

If you're interested in learning more about how data loggers can help with food safety or would like to discuss data loggers for your company, get in contact with our team at Signatrol today on 01684 299399.