Accurate temperature monitoring in catering kitchens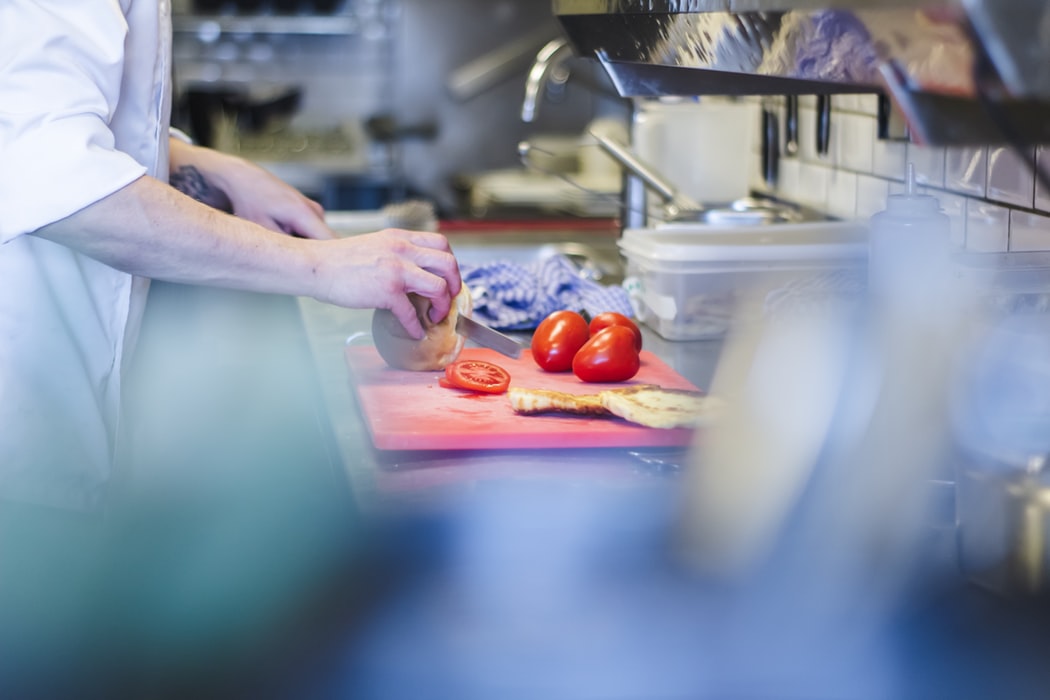 As well as being a place where healthy and nutritious food is prepared, the working environment of a commercial kitchen must be safe and comfortable, while meeting the increasing demands for energy efficiency and sustainability. Regular temperature monitoring in a professional kitchen is detailed in the HACCP plan but this can often generate time consuming paperwork. Having an easy to manage wireless data logging system that automates the data collection saves a great deal of time and ensures accurate results.
With Spydaq, Signatrol's cost effective wireless temperature and humidity monitoring system, a number of independent sensors, separate to those used in temperature control, can deployed inside fridges for example, meaning that caterers can keep abreast of fridge and cold store temperatures fluctuations from constant door opening – helping to ensure that commercial refrigeration is working to its full capability.
Spydaq also offers a dual temperature transmitter which enables caterers to monitor temperature at two locations in close proximity - particularly useful for food storage since one sensor can be located to monitor the fridge temperature to alert the user to any immediate issues, while the other sensor can be placed inside the food to monitor the actual core temperature.  
How can Signatrol help with HACCP? 
Signatrol manufacture temperature and humidity data loggers for a variety of applications and have a number of products that are specifically of interest in the transportation of temperature sensitive goods. The data loggers are designed to help companies comply with HACCP requirements, especially in the transportation of temperature sensitive goods.
We know from experience that the most critical point in the cold chain is the interface between the different stages of transport. For example we have identified potential problems with goods moved from a temperature controlled warehouse using refrigerated trucks to a supermarket that were left for several hours in the hot sun waiting to be loaded into the supermarket storage facility, dramatically reducing the shelf life. In another example, sensitive drugs in a refrigerated container were left on a dockland quayside for several days with the container un-plugged. 
We, at Signatrol, are convinced that the only way to ensure the integrity of a shipment is to send a data logger along with the goods, accompanying them for the entire shipment start to end.
What is HACCP?
HACCP - Hazard Analysis and Critical Control Point. HACCP is an internationally recognised system for reducing the risk of safety hazards in food. 
A HACCP System requires that potential hazards are identified and controlled at specific points in the process. Plans are prepared for each process or product to identify possible hazards and controls are put in place to ensure that the hazards are eliminated or controlled to acceptable levels in the food product.
Why use HACCP? 
Awareness of food-borne illness is increasing and concern and legislation throughout the industry is driving the use of HACCP and HACCP based certification programs. HACCP is internationally recognised and the steps below are a starting point of how to implement a HACCP system. 
The HACCP Process 
The following steps should be followed:
Conduct a hazard analysis
2. Identify the crtitical control points
3. Establish specific temperature, ph & time procedures
4. Establish critical limits
5. Establish monitoring procedures
6. Establish corrective actions
7. Establish record keeping procedures
8. Establish verification procedures 
For further information, please contact us on 01684 218528 or email sales@signatrol.com